Things to Do Near Florence KY
Florence, KY is home to many fun and exciting things to do, not to mention that it's only a short drive into Cincinnati as well! With the bustling city of Illinois right at your fingertips, you have a lot of options for afternoon adventures, a great night out, and fun family activities. There truly is something for everyone in Florence like Cinncinati Zoo and Botanical Garden, Full Throttle Adrenaline Park & the Cincinnati Reds. After a long day of running errands and petting giraffes, stop into some delicious eateries like Smokin' This & That BBQ, or Acapulco for great food and a great atmosphere.
Check out our list of top 10 things to do near Florence to help you make plans for this weekend!
TOP 5 PLACES TO GO IN FLORENCE
Be sure to not miss out on Sunday gamedays rooting for the orange and black Cincinnati Bengals. Led by Paul Brown, the Bengals were granted a franchise in the American Football League in 1967. Make sure to stop by Paul Brown Stadium to tailgate and barbeque with 60,000 of your closest friends. Gamedays are a great way to spend time in Florence, KY being so close to the action. Support your local team and players by watching them compete against some of the toughest teams in the AFC North.


1 Paul Brown Stadium Cincinnati, OH, 45202

Whether you catch a game at the local pub or make your way to Great American Ball Park, the Cincinnati Reds are the talk of the town during baseball season. Make sure to watch your favorite players as the Red compete against the toughest division in the National League. If you find yourself heading to the Reds game, make sure you stop by the Reds Team Shop to get your authentic Reds gear. Grab a jersey of some of the all-time greats in Red's history, whether it's Pete "Charlie Hustle" Rose or Joey Votto. Don't miss any action and look into season ticket options with a variety of options for all levels of fans.


100 Joe Nuxhall Way Cincinnati, OH 45202

Bellevue Beach Park (also called Thomas J. Wiethorn Memorial Beach Park) is located on the south bank of the scenic Ohio River. Visit Bellevue Beach Park and experience the tranquility and peacefulness the park offers. Spend your day sky-dazing and soaking up some sun. The park has plenty to offer any outdoor enthusiast with its basketball courts, paved walking trail, and amazing views. Come by at night and see the lights of Cincinnati brighten up the sky. During summertime, it offers free concerts at the outdoor pavilion. Bellevue Park is also close to all the local shops and eateries and is a great place to spend the afternoon.


65 Frank Benke Way Bellevue, KY 41073

The Cincinnati Zoo has a number of exhibits and attractions for the whole family. Get lost in the natural landscape the zoo offers its guests with over 3,000 different plant species and over 500 animals. Don't forget to stop by Fiona's home, Fiona is the first hippopotamus born in the Cincinnati Zoo in over 75 years. The zoo has been open for over 140 years and is the fifth-oldest zoo in the country. You can see most of the attractions with approximately a four-hour visit, but the truth is you can spend countless hours exploring all of the exhibits. Take the family on a trip they will never forget.


3400 Vine St Cincinnati, OH 45220

The name is the game, and at Full Throttle Adrenaline Park you get just that. Spend your time racing around the high-speed indoor go-karting track, or let loose with some axe throwing. Release all your worries and energy in the rage room or test your paintball skills in the indoor arena. Full Throttle is open 7 days a week and is the perfect place to go to relieve stress. Spend quality time with your family and friends trying to hit the bullseye in one of the fourteen ax-throwing lanes. There is an age restriction depending on the activities, but indoor go-karting is an activity for all ages with different tiers and speeds for all to enjoy.


11725 Commons Dr Cincinnati, OH 45246

TOP 5 CAN'T-MISS FLORENCE DINING DESTINATIONS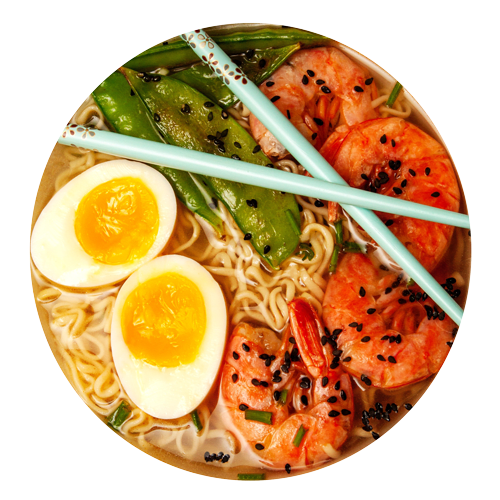 Best Sushi
Located off Highway 42 in Florence, Mai Thai Restaurant & Sushi Bar features authentic pan-Asian cuisine that is sure to tantalize the taste buds. Start with an order of calamari, potstickers, or miso soup, then choose from a variety of sushi, Thai favorites like pad Thai and kai kra pao, or a variety of curries, noodle dishes, and more. Celebrate with a cup of warm sake or an ice-cold Sapporo!
7710 US Hwy 42 Florence, KY 41042


Best Barbecue
Guy Cummins' Smokin' This and That BBQ is a Tri-State-area favorite for mouth-watering pit-smoked barbecue. From classics like ribs, pulled pork, brisket, hot links, and chicken wings, to handcrafted sides like coleslaw, smoked beans, and mac & cheese, Smokin' This and That has something to please all palates. Don't forget to try the chocolate-covered smoked bacon!
10020 Demia Way Florence, KY 40142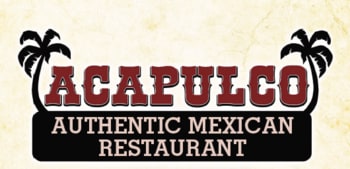 Best Mexican Food
For a south-of-the-border culinary experience, look no further than Acapulco Mexican Restaurant on Connector Drive near the Florence Mall. Whet your appetite with an order of housemade tortilla chips and guacamole or queso, then indulge in southwestern classics like fajitas, tacos, burritos, enchiladas, tamales, carne asada, and more.
8101 Connector Dr Florence, KY 41042



Best Burger
Mad Mike's Burgers & Fries on the Dixie Highway serves up delicious gourmet burgers, dogs, sandwiches, wings, and more. Try one of Mike's unique signature burgers, or build your own from a variety of fresh toppings, pair it with an order of hand-cut fries, fried pickles, motzi sticks, or onion rings, and cap off your meal with a milkshake or slice of authentic NY cheesecake!
6420 Dixie Hwy Florence, KY 41042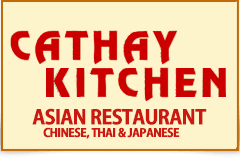 Best Chinese Food
Cathay Kitchen is a family Asian restaurant near Florence Mall. Every meal at Cathay Kitchen is one-of-a-kind; your dish, your way. They serve stir-fried food, Chinese staples, and spicy dishes. You can call for takeout of your favorite dish. Come for a lunch special or great Chinese food in the evenings!
8049 Connector Dr Florence, KY 41042


Testimonials
I love Walnut Creek, and they have always helped me when I need it beautiful place to live and caring people and love the maintenance crew.

- Google Review
I have found this community to be warm and inviting. The staff are extremely kind and knowledgeable of the property. Personally, I am pleased I made the move to Walnut Creek.

- Google Review